Anders Mikkelsen, professor at Synchrotron Radiation Physics, will be the next Director of NanoLund by January 2021, when Heiner Linke steps down from this role after eight years of leadership.
– We are very happy that Anders Mikkelsen from Synchrotron Radiation Physics has agreed to take over the leadership of NanoLund, says Heiner Linke.

Less damage is done to samples studied in X-ray microscopes – when rotating is not required. This technique will be developed by Pablo Villanueva Perez from NanoLund and Synchrotron Radiation Physics. He is an ERC Starting Grant awardee 2020, for the project Probing MHz processes in 3D with X-ray microscopy.


Building engines – out of proteins. That's the aim for a research project, with Heiner Linke at NanoLund as the corresponding principal investigator. The project is now being funded by the European Research Council (ERC) – it received a EUR 10 million ERC Synergy Grant.




Nanoparticles are often used to functionalize construction materials, however knowledge is lacking regarding how common these materials are and if they affect our health. Christina Isaxon has been awarded 4,5 MSEK by AFA Insurance, to map the use of nanomaterials within the construction industry, and what happens if you are exposed to the nanoparticles.



Researchers within NanoLund have secured grants from both Vinnova and the Swedish Research Council that will fund research in collaboration with the metals and manufacturing industry. Filip Lenrick was awarded 4,2 MSEK (total budget 8,9 MSEK) from the Vinnova strategic innovation programme Metallic Material to establish models for material behaviour and corrosion with a higher predictive accuracy. The project is in collaboration with Alfa Laval, Sandvik Material Technology, Tetra Pak and Thermo Calc.

A research team from NanoLund headed by Anders Mikkelsen in collaboration with Jan-Eric Ståhl and Elizabeth Blackburn was awarded 5,9 MSEK from the Swedish Research Council Grant for accessibility to infrastructure. The project will perform research studies based on industrial needs within the metals and manufacturing industry where studies at MAXIV or ESS can make a difference. In the same call, Edvin Lundgren was awarded 4,4 MSEK for in-situ studies of corrosion using the BALDER beamline at MAX IV.
NanoLund is very proud to sponsor INASCON 2020, the International Nanoscience Student Conference that attracted more than 1000 registered participants from all over the world.

Professionally and digitally organized by a team of 35 Lund University undergraduate and graduate students, and featuring Nobel laureate Ben Feringa and many other leading scientists, the conference was sponsored by NanoLund, Sten K Johnsons Stiftelse, Region Skåne, Lunds kommun and MAX IV Laboratory.

Professor Emeritus Hermann Grimmeiss, who founded the research field of Semiconductor Physics in Lund, has been awarded the Daniel Ernst Jablonski Medal of the Leibniz Society of Sciences in Berlin.

Each year, the analysis company Clarivate Analytics identifies the world's most influential researchers ─ the select few who have been most frequently cited by their peers over the last decade. The list includes three names from Lund University, and Sara Linse, principal investigator at NanoLund, is one of them.
How come bees always find their way home, not to mention in a straight line? How do the insect brains allow them to navigate so easily? Could we copy that function? A step in this direction has now been taken by a group of scientists in a project combining the fields of biology, physics, nanoscience and informatics.
Researchers from NanoLund and StemTherapy have developed a promising new method for delivering biomolecules into human blood stem cells. With little to no detrimental effects on target cells, this novel approach has great potential.




"The surprisingly gentle nature of this method encourages us to explore practical applications of nanostraws," says Martin Hjort.







An international team of researchers – consisting of no less than four from NanoLund – have used nano focused X-rays at the NanoMAX beamline to image the complex structure of metal halide perovskite nanowires. The high-resolution imaging made it possible to see domains inside the nanowire, as the temperature was increased across a structural phase transition. The structure of perovskite materials plays an important role in their properties for solar cells and light-emitting device applications.

"We started measuring at room temperature, and we could observe structural inhomogeneities within the nanowire. This had not been observed with such high resolution using nano focused X-rays before, so that was already exciting. However, the domains did not have any special pattern," says Dr Lucas Marçal from NanoLund.


A new method that slowly releases drugs locally in the brain has been developed by researchers at Lund University in Sweden. The drug is encapsulated in nanoparticles and delivered to the brain tissue via flexible electrodes.

"There are a number of neurological conditions, such as chronic pain, epilepsy and Parkinson's disease, whose mechanisms we want to understand", says Jens Schouenborg.

If silence is golden, speech is silver – and singing the worst.
Singing doesn't need to be silenced, however, but at the moment the wisest thing is to sing with social distancing in place. The advice comes from aerosol researchers Jakob Löndahl and Malin Alsved. They have studied the amount of particles we actually emit when we sing – and by extension – if we contribute to the increased spread of Covid-19 by singing.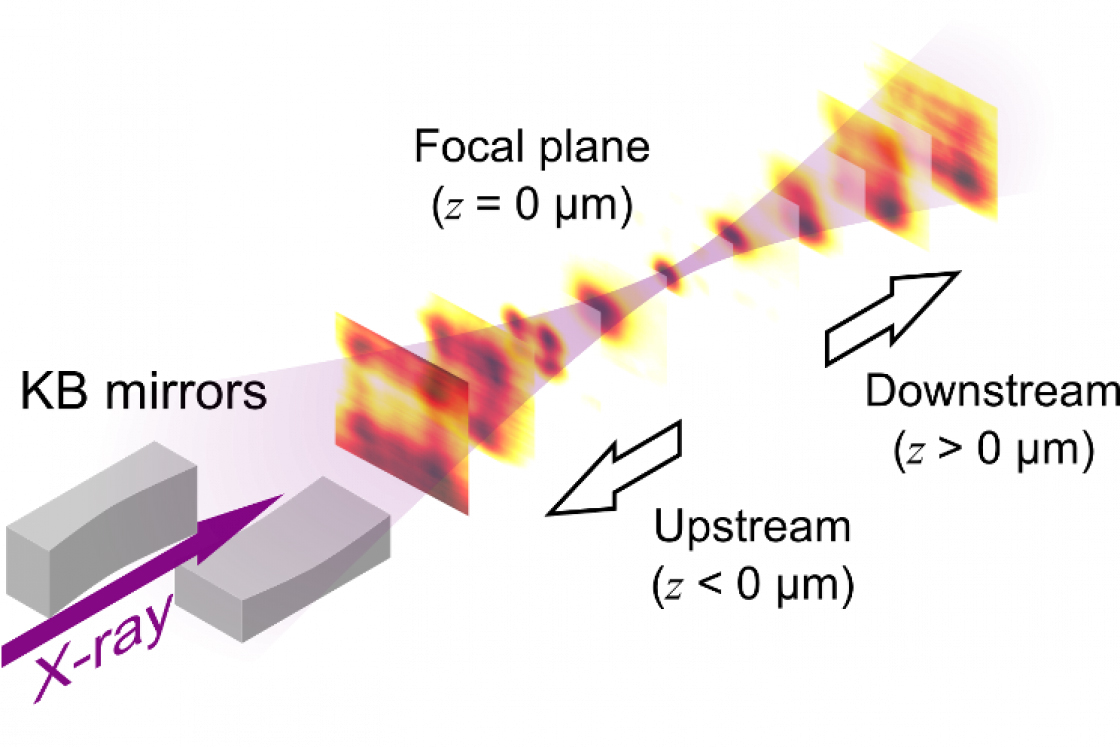 A team of researchers from Lund University has imaged the beam focus at the hard X-ray nanoprobe NanoMAX using a single nanowire as the detector. The result is an unprecedented ultrahigh-resolution 3D image of the 88 nanometer diameter focus revealing fine details of the beam. Jesper Walllentin, associate professor at the division of Synchrotron Radiation Research, tells us more.
Save the date! 18 February 2021 at 14:00–16:30 we welcome anyone who has joined NanoLund recently and all who wants to know more.


The design of the NanoLund website has been upgraded to the latest Lund University web-template. If, you have feedback – please let us know!


Masters students, doctoral students and postdocs currently working in a NanoLund research group annually have the opportunity to apply for funds for seedling projects, to explore a new idea. Funds of up to 100 000 SEK per project are available. In addition to project funding, each Junior scientist responsible for a granted proposal will receive the Junior Scientist Ideas Award.