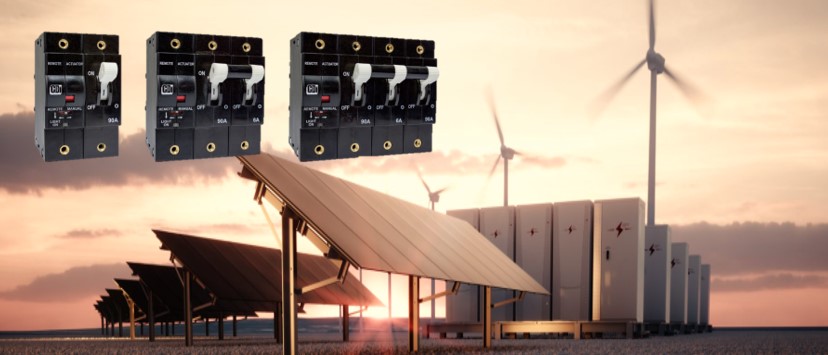 The CBI circuit breakers from Emcomp utilize the hydraulic-magnetic principle which enables precise tripping and is designed to keep 100% of the rated current regardless of the ambient temperature which eliminates the need to de-rate the system. This in combination with the low internal resistance makes them cost competitive and an energy efficient alternative.
The CBI DD-frame is a non-polarity sensitive circuit breaker which ranges from 0,5-400A. Possibility also exists for 125A in a single pole in a reduced design. The DD-frame has a wide variety of customization options available such as termination and time delays to suit our customer's needs.
The DD-frame is ideal for battery applications or as a distribution breaker for higher loads and is available with a range of factory fitted add-ons such as the remote actuation unit for full remote control, low voltage release or temperature sensor. The DD-frame also have an international profile with several global approvals.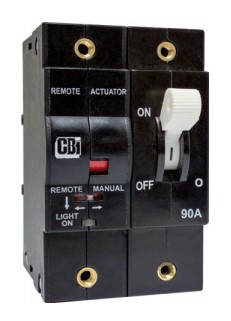 The remote actuated unit is one of the latest, most exciting innovations on the market. It is capable of being completely operated from a remote location which saves both time, money and keeps valuable system downtime to a minimum.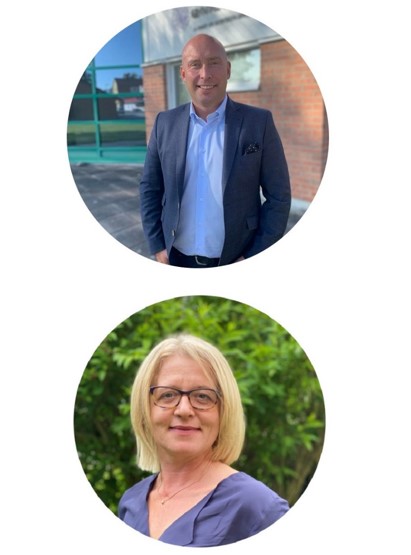 The Emcomp sales organization can help you find what you are looking for. Thanks to years of experience combined with having our own engineering department, we can help you find the solution to your problem.