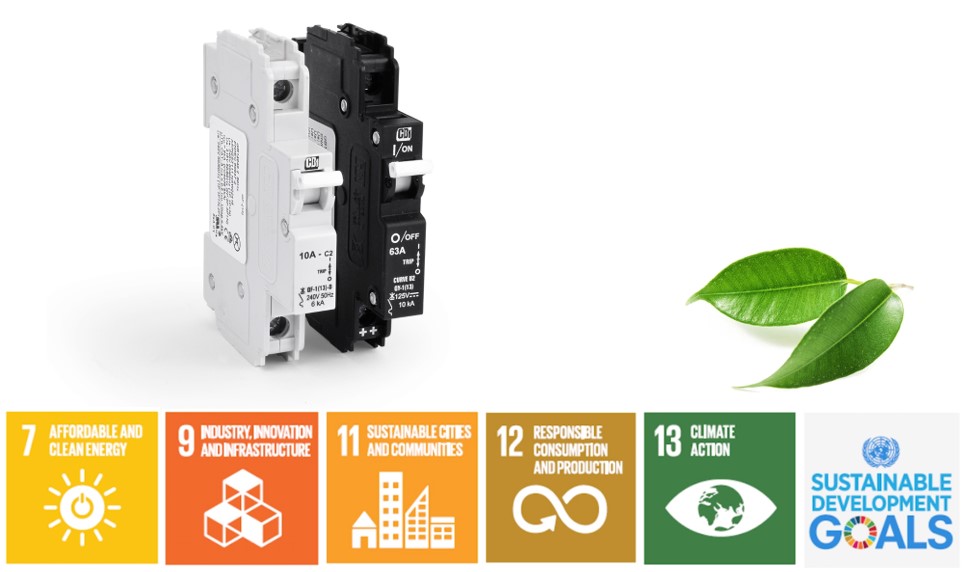 A key benefit of using Hydraulic-Magnetic (Hy-Mag) MCBs instead of the conventional thermal-magnetic type is that they keep their rated trip current independent of ambient temperature. This has made them the #1 choice for OEMs in demanding applications.

But that's not all - thanks to the lack of a highly temperature dependent bi-metal element, the Hy-Mag breakers also have a much lower internal resistance, typically 45% less. That's significant because it means real energy savings. These energy- and the environmental savings add up to considerable amounts over the lifetime of the products. And today, when cost of electricity and concern for the environment is high on the agenda, this is really something to keep in mind.

If you care about energy savings and sustainability, contact us and we will be glad to discuss how you can contribute by making the right choice of circuit breaker – and get the best possible protection at the same time!
On our webiste you can find out how the Hy-Mag pinciple works in the CBI products and the diffrences between a thermal breaker and a Hy-Mag breaker.

Read more

We proudly present a new Emcomp coworker Hannes Andershed! He will join and strengthen the warehouse/assembly team.


- Hi and welcome to Emcomp! Tell us a little bit about your self.

- Well, my name is Hannes. I am 20 years old. Have worked at the warehouse at KGA Logistik and also at Axfood Snabbgross. I like playing golf, work out at the gym and go downhill skiing. Looking forward to join this team!