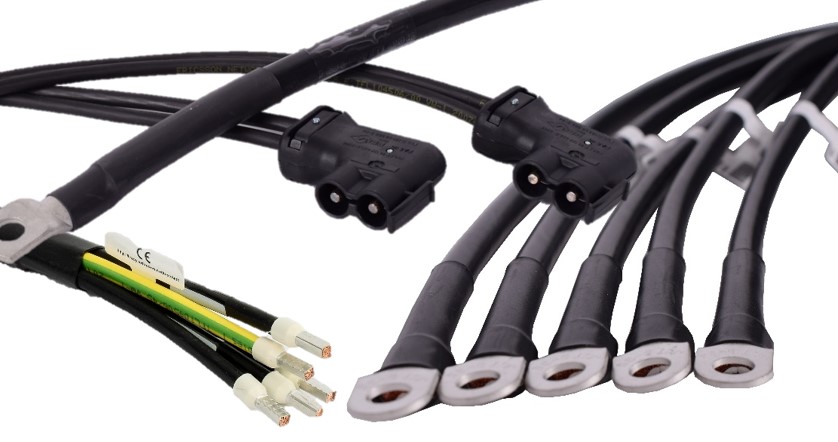 Temperature independent circuit breakers are our core business, but a MCB needs to connect to line and load side, many times with different types of cables. Therefore, cable harness is a vital part in many of our customers applications. Emcomp offers different cable solutions, both signal harness as well as power cables up to 90mm² cross section. We can offer you harnesses that are custom made for you typical need as well as a standard range of "off the shelf" battery cables.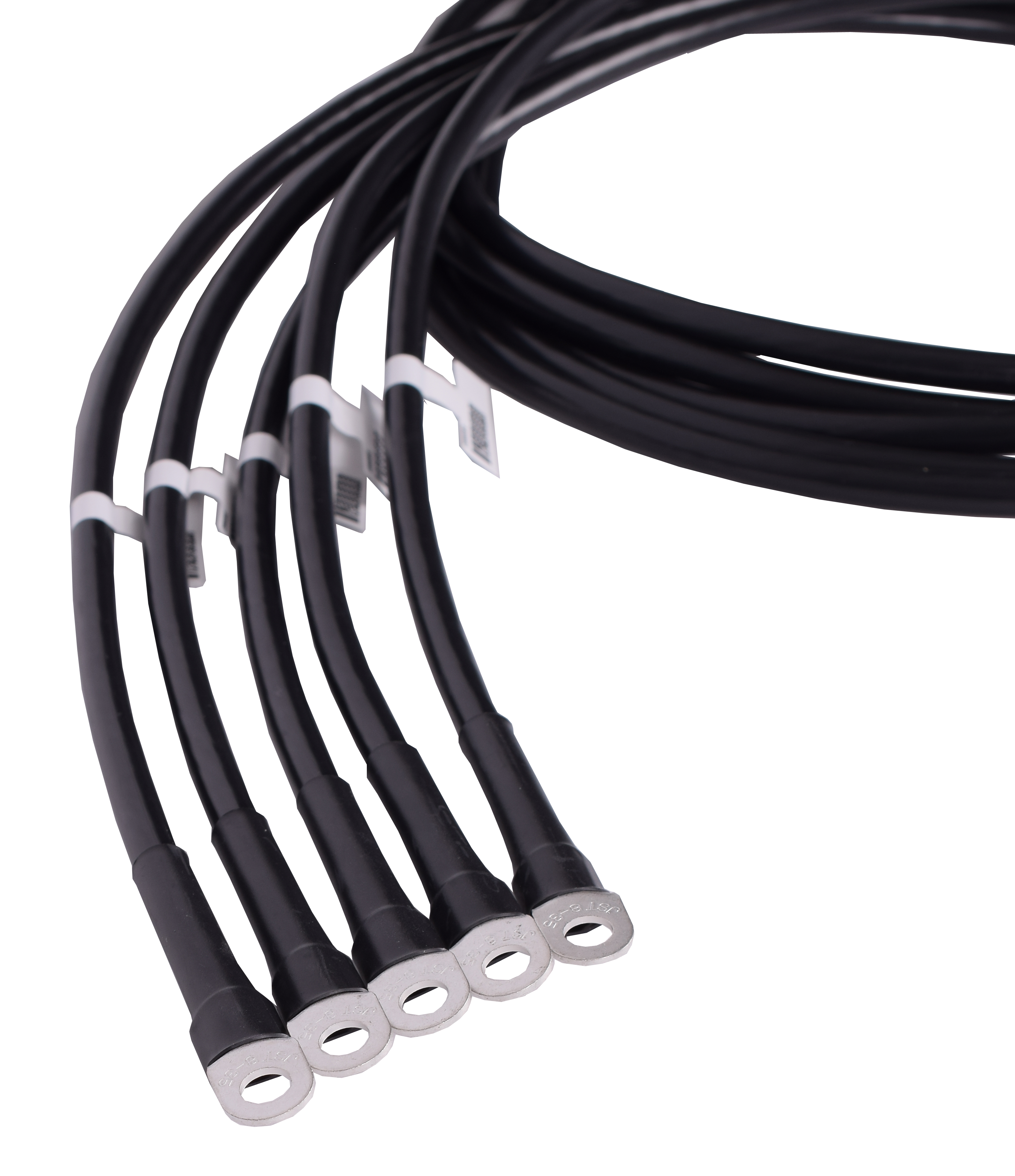 Many of our circuit breakers are used as battery circuit breakers. We have solutions for up to 1500A DC. In order to connect these, we also offer different kind of power cables. We offer customized designs as well as a standard range for best possible availability and cost. Our standard range of power cables is based on the "AMOSOFT" cable. That is a highly flexible, halogen free, cable approved for temperatures between –40 and +90 degrees C. The standard range consists of different lengths from 1,5 up to 3m in blue and black color. For more information, datasheets and part numbers, please check our webpage.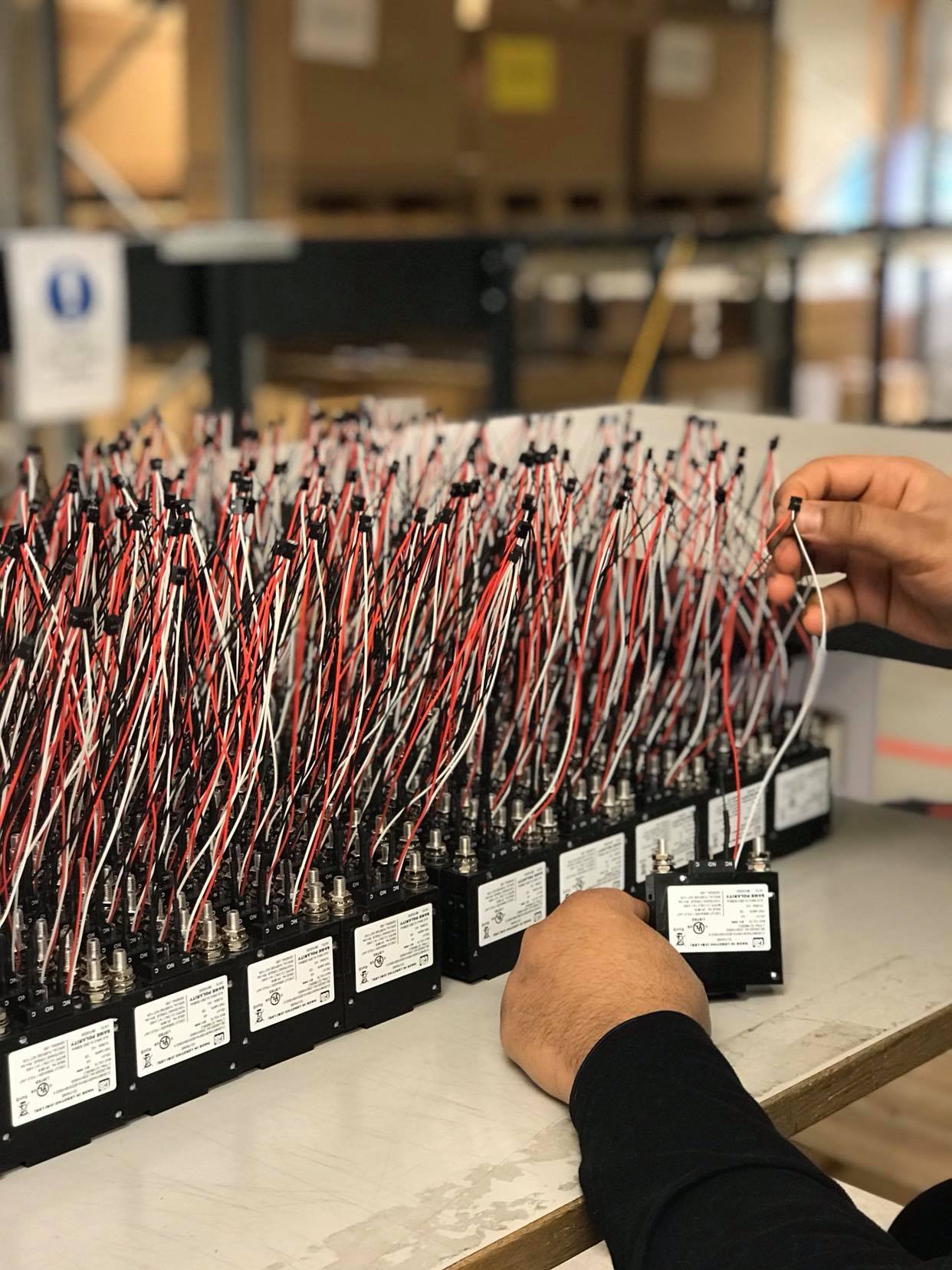 Many of our circuit breakers also have auxiliary contact and/or trip alarm contact for status indication of the breaker. These contacts are normally of quick connect type or have soldering tabs. Emcomp can assist you in designing and producing a harness for termination of these contacts, custom made to fit in your application. We can make a complete assembly with the circuit breaker or deliver the harness as a separate component. Read more about our solutions here.



And again we strengthen the Emcomp team with a new person. This time we say welcome to Robin. He will work mainly in the assembly but also at the warehouse.

- Hi Robin, and welcome to Emcomp. Please, tell the readers a little bit about yourself.

- Thanks. Well, I am 26 years old. Have experience from warehouse and assembly since I have worked at ABB, Volvo and Bombardier. I am a driven, social person that likes to work in high speed and likes to juggle many tasks at once. In my spare time I like to hang out with my 5 years old son. I am also active in ice hockey as an assistant coach. Looking forward to get to know all of you at Emcomp and your routines.

Follow us on LinkedIn for some information about our daily work.

Here you can read about...

- Product information
- New releases
- Information about the hymag-technic
- Daily work at Emcomp
- Customer cases
- Information from CBI

and more!
You get this newsletter since we have your contact details in our CRM system. If you wish to unsubscribe from the newsletter, please use link in top of the newsletter. If you wish to be removed from our CRM system, send us an email at info@emcomp.se