Title: Webinar Transforming Supply Chain Visibility at the Port of Gothenburg
Date: Wednesday, October 27, 2021
Time: 8.30 am Central European Summer Time
Duration: 1 hour






SPEAKERS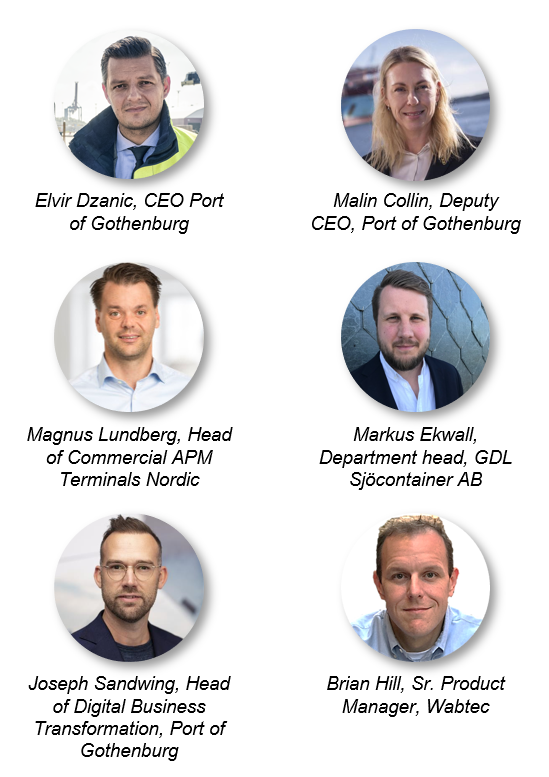 As the largest port in Scandinavia, the Port of Gothenburg knows the importance of competitive advantage in today's globally connected world. Helping shipping companies get their products to market faster and more efficiently enables international trade flows that power global commerce.

Join this interactive webinar to learn how the Port of Gothenburg is taking digitalization to the next level with Port Optimizer, a first-of-its-kind information portal designed to digitize maritime shipping data for cargo owners and supply chain stakeholders. This exciting launch event will include key stakeholders from the Port of Gothenburg, APM Terminals, GDL Railway, Beneficial Cargo Owners, and Wabtec for a forward-looking discussion about building value with digital solutions. A live demonstration of Port Optimizer will also be provided.

Not able to attend? Register to receive the on-demand recording.