MIM Newsletter Spring 2023
Malmö Institute for Studies of Migration, Diversity and Welfare (MIM)
Dear All,

Spring is here and is finding us busy with teaching and applications to several funding organisations. We have had a busy semester so far, with stimulating MIM Seminar presentations, job promotions and exciting results coming out of ongoing projects. We have also compiled our annual MIM Academic Record for the year 2022, which showcases our continually strong research output and policy engagement activities.
Please see these and other news below.




MIM researchers have actively and significantly contributed to academic debates and policy discourses in 2022. The researchers have organized or participated in over 35 public and scholarly events and have collectively produced 57 publications in prestigious academic journals and high profile edited books. The staff has also been very successful in attracting external funding, with 19 national and international projects currently ongoing at the institute.

More information can be found in the MIM Academic Record for the year 2022, now available for download. The report documents MIM's activities over the past year, including conferences, events, projects and publications.
The MIM Migration Seminar represents a multidisciplinary forum for researchers with an interest in migration, integration, diversity and related issues.


The purpose of the seminar is to facilitate the exchange of ideas and knowledge and to stimulate a pluralism of perspectives, theories and methods. It offers a wide variety of research-related activities ranging from paper and project presentations to specially-invited guests and panel debates. It also hosts the seminar series of the Malmö City Guest Professor in Migration Studies. As the seminar has a distinctly international profile, both with respect to attendance and topics, most sessions are held in English and are in hybrid form.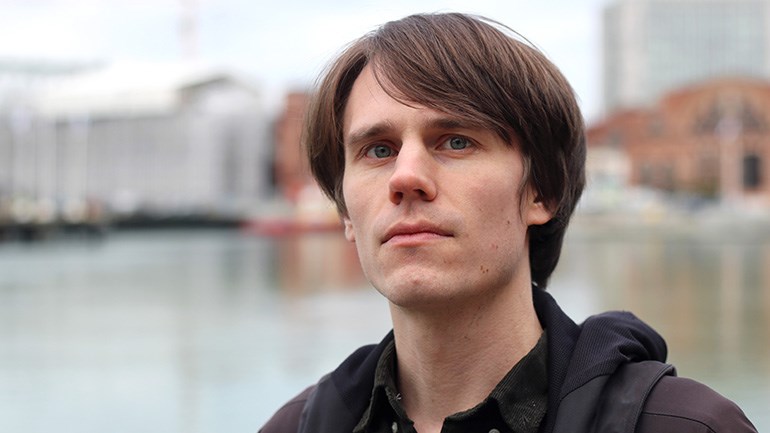 Research conducted within the EU funded project Whole-COMM, has found that is difficult for immigrants to get to know both Sweden and the Swedes.

"It is very unusual for friends and acquaintances to be made, for example, on the bus. It is not primarily racism, but rather indifference they say they encountered when they came to Sweden," says Måns Lundstedt, researcher at Malmö University, who works within the EU funded project.

Read more about these findings here, and about the Whole-Comm project here.

Dr. Nahikari Irastorza, MIM Senior Researcher, has been promoted to the position of Associate Professor.

Dr. Irastorza presented the Associate Professorship lecture on March 10, on "The wicked concept of "integration": Theoretical reflections based on a decade of research on… what should we call it?". Drawing on her own experience in doing research on different aspects related to immigrants' participation in receiving societies and with receiving society members, such as inter-ethnic relations or the labour market outcomes of immigrants in Sweden, the lecture engaged with the ongoing academic discussions on integration by reflecting on the main arguments of the proponents and opponents of this concept.



Organized conferences, workshops and seminars:

On January 7, Rebecka Söderberg (Malmö University) and Søren-Emil Schütts (Til Vægs) organized the workshop '(U)tryghedsparadokset: Beboeres oplevelser af renovering og privatisering'.Participants included residents, housing activists, researchers, practitioners, and civil society organisations, who gathered in Lundtoftegade beboerhus in Copenhagen, to discuss how residents are affected by and resist housing privatisations and demolitions. The workshop was financed by Formas.


Grants, Awards, Promotions

Hilda Gustafsson, PhD student at Malmo University was awarded 30,000 SEK from the Lars Hierta Memorial Foundation.


Presentations, Promotions, and Visibility

Dr. Sayaka Osanami Thorengren talked about the connection between Swedes and foreigners and different customs and cultures with Radio Sweden Arabic. You can find the entire conversation here.
Palander, J., Baraka, U., Gustafsson, H., Kvalvaag, A., M., Lokot, M., Nabuco Martuscelli, P., Mesgena, H., Y., Tuzi I., & Wray, H. (2023). International Human Rights Frameworks in Relation to National Family Reunification Policy and Administrative Practice. In: Tiilikainen, M., Hiitola, J., Ismail, A.A., Palander, J. (eds) Forced Migration and Separated Families. IMISCOE Research Series. Springer, Cham. https://doi.org/10.1007/978-3-031-24974-7_2

Wessels, J. (2023) 'But You Do Not 'Look' Syrian?' Experiences of Syrians In Urban Areas of Sweden. SIPGI Working Paper No.4 2023, Available at SSRN: https://ssrn.com/abstract=4388187 or http://dx.doi.org/10.2139/ssrn.4388187

Jensen, T. G., Righard, E. (2023) At åbne op og lukke ned: Rum, mennesker og relationer i en blandet bydel i Malmø, Sverige. Norsk Antropologisk Tidsskrift 33.3-4, 295-311.