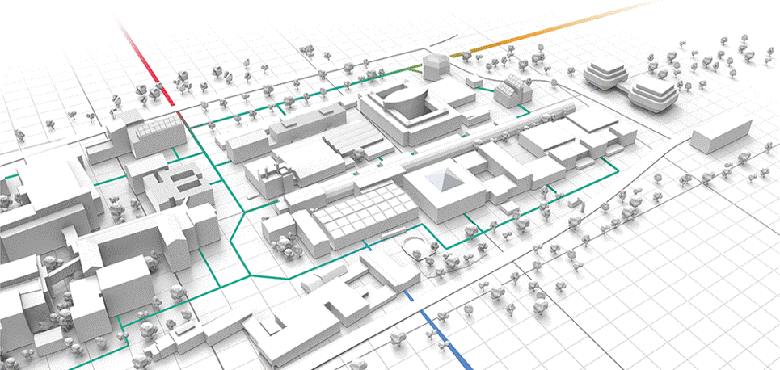 As of this summer, for the first time, a unique local marketplace for electricity, heat and cooling is being tested at Chalmers' Johanneberg campus. The idea of the FED project is that buildings that both consume and, in some cases, produce energy should communicate with each other to avoid energy consumption peaks that are both expensive and bad for the environment.

"FED's marketplace is unique in several ways, partly because it connects both electricity, heat and cooling, and partly because it allows smaller players, such as a property owner who has installed solar panels on the roof, to participate in energy trading. At the same time, the system is connected to the larger external network, in our case Göteborg Energi, which provides cover when needed," says Claes Sommansson, FED Project Manager at Johanneberg Science Park.

The FED system handles large amounts of data, both from property owners own systems and information such as weather and electricity pricing and is updated hour by hour. But it is not the property owners themselves who have to process the information. This work is done by smart digital agents who make decisions to optimize energy efficiency in the area. The AI agents are programmed by Ericsson and based on machine learning, which means that they will get better at their job over time.

For more articles on the FED click here and for more information on the project you can visit the website: http://www.uia-initiative.eu/en/uia-cities/gothenburg.