This is a newsletter from NextBioForm, a centre coordinated by RISE with the goal to deliver better formulations for biopharmaceuticals. And in the long-term perspective creating stable biopharmaceuticals that will improve the quality of life for patients.
What are biopharmaceuticals?
In this short video centre director Anna Fureby explains (in Swedish, with English subtitles) the basics of biopharmaceuticals: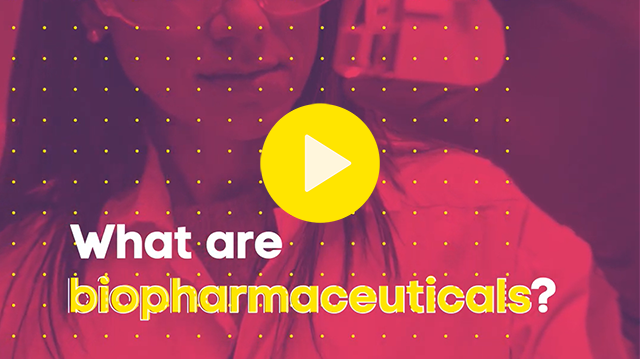 Biological medicines are vital to many people with lifelong diseases, such as diabetes. However, these medicines are often difficult to manage and limit the patient's quality of life – something that hopefully is now possible to change with our research. NextBioForm cooperates with MAX IV in Lund, a facility for measurements with high-intensity X-rays. Thanks to a close cooperation between the researchers linked to NextBioForm and MAX IV new research findings can be developed that provide even more in-depth knowledge about the formulation of biological medicines.
Read the full article here
Dr Jonas Fransson is the chair of NextBioForm and director at Sobi Swedish Orphan Biovitrum where he is responsible for strategies for drug product development. For our newsletter, we interviewed Jonas about the importance of projects such as NextBioForm and how Sobi via NextBioForm can influence and co-create new formulations for their products.
Read the full interview here
To fully leverage the potential of NextBioForm in context of the healthcare system, life science industry and academia, an active innovation strategy is critical. To achieve this, we performed a co-creation workshop where 20 people joined forces for 1,5 days. The workshop resulted in 17 concept ideas where 8 of them have been brought forward within NextBioForm.
The result from the workshop can be found here.
Altogether, six new projects will start in early 2020. Three of the projects will focus on liquid formulations and protein adsorption and aggregation at interfaces, and on drying technologies other than freeze-drying for biologics to enable new stable product formats. The other projects focus on interactions between proteins, surfactants and preservatives in liquid formulations, formulation influence on protein both concerning chemical stability in bulk and in biological fluids. The last project is lipid-based encapsulation for oral delivery of proteins and probiotics to the colon for local effect. Three out of six PhD students have been recruited so far: Johanna Hjalte, Ingrid Ramm and Lingping Chang.