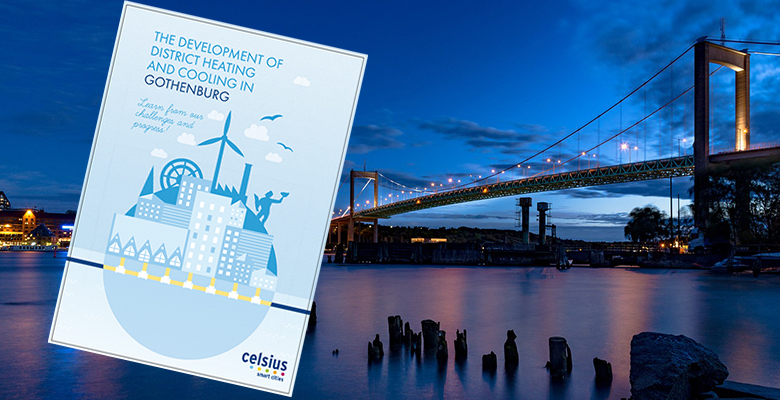 Today around 1400 km of pipes connect about 90% of the apartment buildings in the city of Gothenburg to the district heating network, and an estimated 93% of the energy in the network comes from residual heat and other renewable sources. Like Rome, it was not built overnight, and it was not a linear or monotonous process.

It started in 1953 with small networks around two cogenerations heat and power (CHP) plants. As production improved and demand grew other networks were built across the city. By the mid 1980's it became inevitable to connect the dots - the networks - which in turn improved the flexibility of the network, end user acceptance and created greater incentives for business and infrastructure developments. In 1982 Gothenburg's City Council decided to expand the district heating system and increase the recuperation of residual heat with the purpose of protecting the environment and reducing the city's oil dependency.

To read more about the evolution and development evolution of district heating and cooling in Gothenburg click here. Hopefully you will be inspired to learn from our challenges and progress.

District energy is a long-term investment with great rewards. It allowed the municipality owned company Göteborg Energi to provide reliable and affordable heating and cooling to its citizens while also improving its sustainability and energy efficiency. If Gothenburg did it, so can you!