GPS Newsletter - March 2022
Publisher: Magnus Ericson
Editor: Rahel Weldeab Sebhatu

Do you have information you would like for us to include in next month's newsletter? Send an email to Rahel (rahel-weldeab.sebhatu@mau.se).
Dear all,



In my March message to you, I commented on Spring being here, the lifting of restrictions, the attack on Ukraine, and the fact many of our co-workers at GPS are in high demand to share their expertise and analysis in the media. All this is still true along with the mixed feelings it brings forth. I have seen more of you at Niagara, and I hope this trend continues. Later in the semester and after the end of the semester we will have an exam mingle for the students and our own summer mingle, and I hope to see most of you then. In a few days on April 5, Nazem Tahvilzadeh is giving his Associate professorship lecture, and this too is a good reason to meet and celebrate.



ME
GPS has a new study administer! Let's all welcome Khalil Mutallimzada as the newest staff member to our department.
Khalil Mutallimzada has a BA in Law from Baku State University, Azerbaijan, a BA in Peace and Conflict Studies from Malmö University, and an MA in Russian and Eurasian Studies from Uppsala University. He is currently working as a study administrator at the Department of Global Political Studies (GPS), operating within the Faculty of Culture and Society at Malmö University. Mutallimzada is, together with Dr. Kristian Steiner, also conducting research on a non-state Ukrainian paramilitary group called Right Sector's Volunteer Ukrainian Corps (RS' VUC), studying its attractiveness and fighters' motivations for joining this para-military battalion.
In the last month, we have seen a significant trigger to action, where many staff members have been asked to give input that relates to the crisis in Ukraine. The department has also been active in discussions related to (non)citizen participation in the upcoming Swedish elections. We present here the many events and media appearances our colleagues have undergone in relation to these two topics.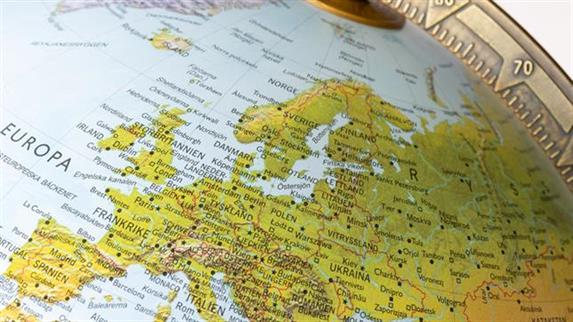 Unfortunately, the terrible situation in Ukraine has dominated the news in the last few weeks and GPS staff have been active in trying to help with and contextualise the crisis.

DEREK HUTCHESON has commented on the crisis for several media outlets, including Turkish international television channel TRT (28 February) and several Swedish media outlets:


BO PETERSSON has also been highly visible in Swedish media, especially radio discussions and newspaper question and answer sessions:

Bo has also published an article regarding the crisis in Ukraine "The signs were there for all to see, but we did not read them right" , and took part in the following seminars and panels:


Bildningsbaren, Grand Malmö, "Den ryska björnen", https://shows.acast.com/bildningsbarens-podd/episodes/den-ryska-bjornen, 10 mars 2022.
The Putin Predicament, guest lecture in European, East and Central European and Russian Studies, Sp Lunds universitet, 29 mars 2022.
Samtal med Kalle Kniivilä om Rysslands krig mot Ukraina, Malmö, Dawit Isaak-biblioteket & Malmö Stadsarkiv, 16 mars 2022 samt Kirsebergsbiblioteket den 30 mars 2022.
ASTRID HEDIN has also shared her expertise with Sydsvenskan and Expressen:TOM NILSSON hosted a delegation of local government officials from Central and Eastern Europe on 24 March and has been active in trying to connect to networks to help find temporary accommodation and aid for refugees from Ukraine.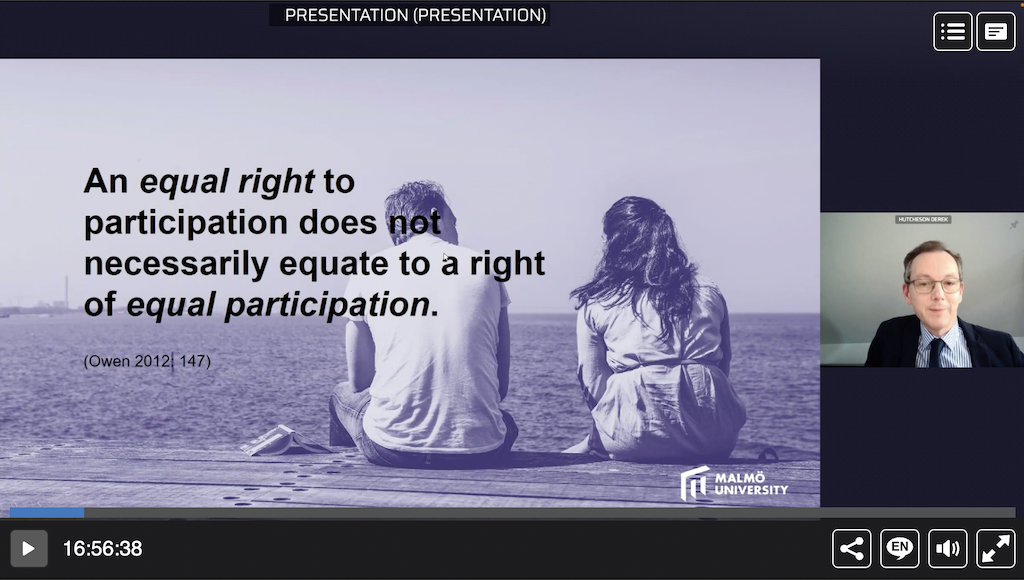 Other GPS research continues to have a policy impact. Following the FAIR-EU project of 2018-19, in which
Derek Hutcheson
co-ordinated a study of the participation of cross-border EU citizens in local and European elections, the European Commission is currently recasting the directives that give EU citizens voting rights abroad. Several of the FAIR-EU project's recommendations have been taken up in the draft proposal. Derek testified to the European Parliament's Constitutional Affairs Committee (AFCO) on 28 March about the new directive.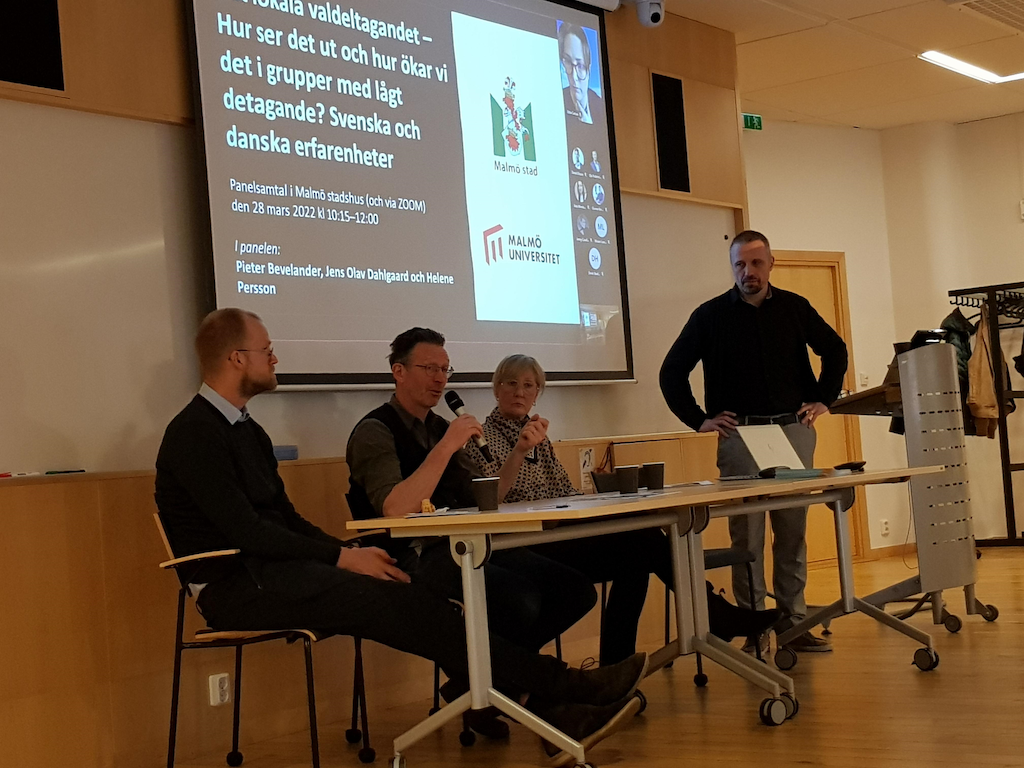 On 28 March 2022, Pieter Bevelander participated in a panel discussion where he presented the turnout of voters in the 2018 municipal elections in different parts of Malmö. The panel also had Jens Olav Dahlgaard (researcher, Copenhagen Business School), who presented the turnout rate in Denmark of young and foreign-born, and efforts to increase the turnout of these groups, and Helene Persson (Strategist, City of Malmö), who presented how the City of Malmö works to increase voter turnout. The conversation leader of this event was Christian Fernández (Associate Professor, Malmö University).
On International Women's Day (8 March 2022), as part of a day of celebrations coordinated by MAU's Gender Research Group, the Gender & Postcolonial PhD Cluster at GPS organized a panel discussion in celebration and commemoration of the late bell hooks. The PhD Cluster was founded by students at GPS but has since been joined by students from across the university. Panelists included Oda-Kange Midtvåge (PhD Candidate from the Norwegian University of Science and Technology), Rahel W. Sebhatu (PhD Candidate in Global Politics at GPS), as well as Kristin Järvstad (Professor of Gender Studies and Associate Professor in Comparative Literature at MAU). In a wide-ranging conversation, the panelists discussed the impact and influence of bell hooks on their own research, their experiences in the university space and the pedagogical practices which hooks inspired. The panel was moderated by Isobel Squire (PhD Candidate in Global Politics at GPS).

5 April - 15:00 - 15:45: Associate professorship lecture by Nazem Tahvilzadeh. Lecture title: Administrating publics: The democratic qualities of citizen dialogues in urban governance. (The lecture is held in room NI:C0319 in Niagara, Nordenskiöldsgatan 1, and there will be a mingle after the lecture in the seminar room on 9th floor.)

5 April - RUCCAR SEMINAR - 15:15-17:00: Book presentation with Tinatin Japaridze – Stalin's Millennials: Nostalgia, Trauma, and Nationalism.


7 April - Migration Seminar - 14:14-16:00: Why the long term matters - Global historical approaches to migration. Speaker: Leo Lucassen, Professor of Global Labour and Migration History and Director of the International Institute of Social History (IISH), Leiden University.

20 April - Global Politics Seminar - 13:15-15:00: Ethical deliberation in connection with participatory assessments of energy scenarios. Speakers: Gunnhildur Lily Magnusdottir, Associate Professor, Malmö university and Anders Melin, Associate Professor, Malmö university

21 April - Migration Seminar - 14:15-16:00: Can you live in two countries simultaneously? What theoretical approaches on transnationalism and mobilities can tell us. Speaker: Marta Bivand Erdal, Research Professor in Migration Studies at the Peace Research Institute Oslo (PRIO).

26 April - RUCCAR SEMINAR - 15:15-17:00: What Constitutes Post-Soviet Sovereignty? Tajikistan and the (re)Formation of National Security after the Collapse of the USSR, Presenter: Dr. Isaac McKean Scarborough


27 April - Global Politics Seminar - 13:15-15:00: Local Government in Europe: Administrative Cultures and Reform Trajectories from a Comparative Perspective. Speaker: Sabine Kuhlmann, Professor, Universität Potsdam

28 April - Calle Håkansson will speak at French-Swedish Defense & Security Days.

2-3 May 2022 - The Bielefeld-Malmö doctoral candidate workshop, coordinated by prof. Mathias Albert and Astrid Hedin, will take place at the GPS on May 2-3. Our guests are the "Research Training Group 2225: World Politics. The Emergence of Political Arenas and Modes of Observation in World Society, Bielefeld University", see: https://www.uni-bielefeld.de/fakultaeten/soziologie/forschung/worldpolitics/about/


Calle Håkansson participated in the following events:

Swedish-Dutch Defence, Security and Aeronautics Innovation Day at the Netherlands embassy in Stockholm, 30th of March 2022.
The Swedish Network for European Studies (SNES) Spring Conference 2022 at the Mid-Sweden University, 24-25 March 2022, where he presented an article called 'Crisis, defence and geo-economics – how the European Commission is becoming an actor in EU security and defence architecture'
In the 'expert workshop on Towards a New Civilian EU CSDP Compact' at Stockholm International Peace Research Institute (SIPRI), 17–18 March 2022.
Gunnhildur Lily Magnusdottir was a keynote speaker at Oslo University´s annual conference held on the International Women´s Day where the theme was: How can we create fair climate policies?

Stephen Marr was a discussant at a dual book launch of Miles Larmer's (Oxford University) Living for the City: Social Change and Knowledge Production on the Central African Copperbelt and Patience Mususa's (Nordic Africa Institute) There Used to be Order: Life on the Copperbelt after the Privatisation of the Zambia Consolidated Copper Mines on March 16 at the Nordic Africa Institute. The full webinar is available here: https://nai.uu.se/news-and-events/events/2022-02-22-double-book-launch.html

Rahel W. Sebhatu presented a paper titled "African agency, and how to theorize Africa-EU Relations from a postcolonial feminist perspective" at the International Studies Association (ISA) 2022 Conference (held in Nashville, TN USA and virtually), on the panel "The practices of African agency in relations with the EU and beyond".
Malmö Institute for Studies of Migration, Diversity and Welfare (MIM) is an international research centre with a multidisciplinary profile and a strong international presence. Within the centre and its extensive network, researchers develop, explore and exchange knowledge of international migration and ethnic diversity.
The platform is primarily concerned with the geographical areas of Russia and the Caucasus. RUCARR was established in 2016 and is an intellectual hub for scholars at the Faculty of Culture and Society, building on an established area of study that attracts international researchers and students from a variety of backgrounds.
The Rethinking Democracy research platform (REDEM) is a shared space for discussing questions around democracy. We consider broad issues such as what democracy actually is, how it should work, and criteria for a functioning democracy. Alongside this, we consider how democracy functions beyond formal political settings, and in other spheres of social life.
The Collaborative Future-Making research platform explores how we can envision inclusive and sustainable ways of living and thriving together. We do this through prototypes and discussions where people from all sectors of society are involved. Our multidisciplinary group of researchers have respective backgrounds in humanities, design, and social sciences.